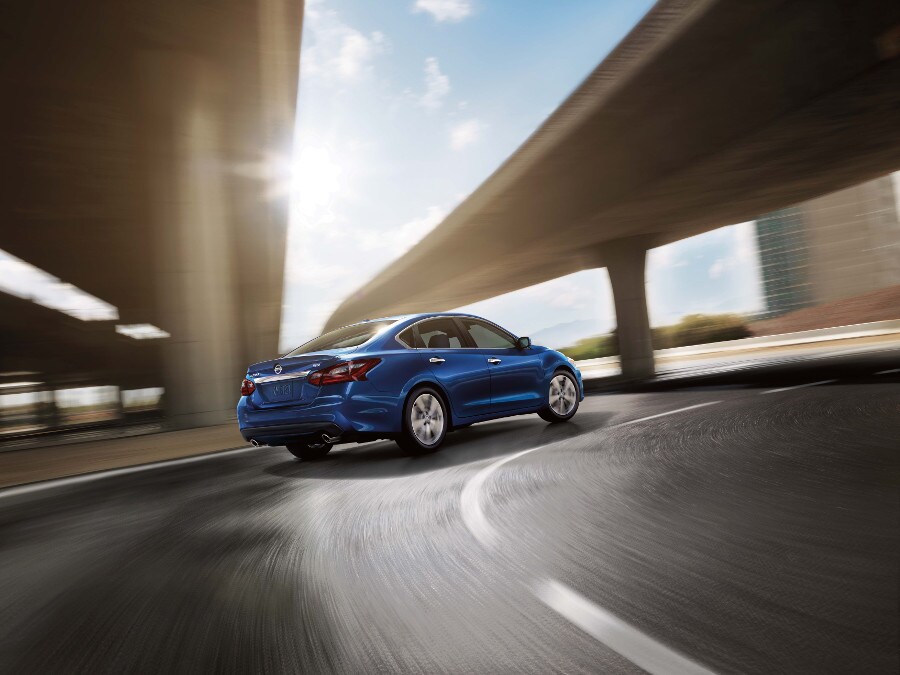 Townsend Nissan of Tuscaloosa, AL is proud to carry the latest model Nissan Altima for 2018. The Altima is Nissan's most popular vehicle, and year after year, it ranks among the top 10 bestselling cars in the world. Drivers love the Altima for its reliability, affordability and sleek yet subtle appearance. The Altima is known for holding its value, and due to infrequent body redesigns, it doesn't look dated two or three years after your purchase.
Five Trim Levels to Choose From
The 2018 Nissan Altima comes in five trim levels. The 2.5 S, SR, SV and SL feature a 179-horsepower, 2.5-liter, four-cylinder engine. The 3.5 SL comes with a 270-horsepower, 3.5-liter V6.
All trims are front-wheel drive with an automatic transmission, and all but the base-trim 2.5 S offer an auto-manual option. The 2.5 S, however, delivers the best fuel economy of the bunch at 32 miles per gallon. The other four-cylinder trims get 31 miles to the gallon, while the six-cylinder 3.5 SL comes in at 27.
Each trim level offers five to seven color choices, including red, black and silver.
New for 2018: Interior Updates to the Nissan Altima
While the 2018 Nissan Altima has a similar outward appearance to the previous year's model, its interior features several upgrades, offering a smoother and more comfortable ride.
When shopping for a 2018 Altima, buyers can choose from several interior package offerings. The newest package includes Intelligent Cruise Control (which controls following distance and uses GPS technology to anticipate and negotiate sharp curves safely), larger wheels and a deluxe entertainment system integrating Apple CarPlay and Android Auto. This package comes standard on the high-end 3.5 SL.
Both the 2.5 SL and 3.5 SL come standard with new zero-gravity bucket front seats. Inspired by NASA, these seats simulate the weightless environment of space, where the spine assumes a neutral posture unencumbered by gravity. This keeps drivers from falling into the slumped position that happens so often behind the wheel, putting undue strain on the lower back.
Though the 2018 Altima features no major exterior facelift, the SR trim level comes with a rear spoiler and smoked lights for a stylish, sporty appearance. Inside, the SR offers a padded steering wheel and paddle shifters.
Visit Townsend Nissan to Test Drive a 2018 Nissan Altima Today
Want to experience the comfort and premium driving experience of the 2018 Nissan Altima for yourself? Townsend Nissan has you covered. You can test drive one today by coming by the lot or calling us at 877-861-8514 to schedule an appointment.