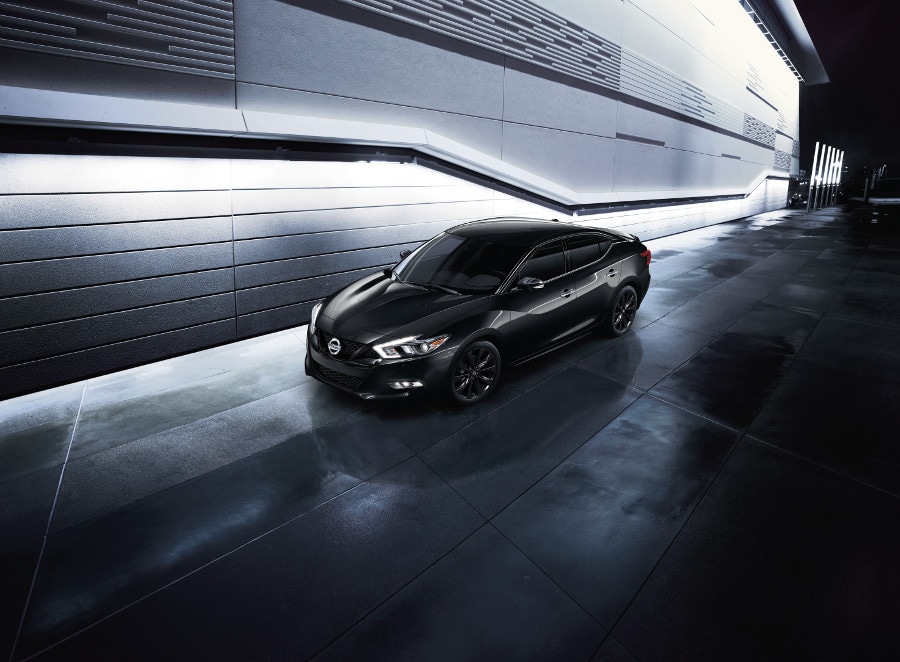 Indulgent Options to Customize Your Dream Ride
These standard features will make driving your new sedan a special treat.
Built-in navigation system makes sure you're always on the right track.
Heated leather seats let you look cool while keeping you warm.
Backup cameras and sensors let you park in almost any space with ease.
Fold-flat bench-style back seats maximize your space when you need it.
Bluetooth, aux audio, and USB inputs give you full control over your auditory experience.
The list of available features doesn't end there. Whether you choose a new or certified pre-owned model, your Nissan Maxima comes with a variety of options you can use to create your perfect ride.
Safety Beyond Standard
You don't have to sacrifice comfort and style for safety.
Stability controls and automatic emergency brakes keep you safe when you're on the move.
Front and side-mounted airbags protect you on all sides.
Xenon headlights reduce accidents by making you more noticeable.
Blind-spot monitoring lets you see all around so you're always aware of what's going on around you.
Access audio and cruise controls right from the steering wheel, so you never have to take your eyes off the road.
With a 5-star overall crash rating from the National Highway Traffic Safety Administration, the Nissan Maxima gives you incomparable elegance with safety features beyond industry standards.
Designed to Perform
Beyond safety and comfort, the Maxima is designed for a superior driving experience.
Front wheel drive keeps you in control regardless of road conditions.
Automatic transmission makes driving worry-free.
A wide wheelbase contributes to a smooth ride, even on roads with sharp turns.
In-dash trip computer lets you track mileage, speed, and fuel consumption for extra efficiency.
Automatic climate controls keep you cool in the Alabama heat and humidity.
Are you ready to experience the ultimate in safety and luxury? Townsend Nissan in Tuscaloosa, AL offers new and certified pre-owned models that fit your needs and budget. Come down and talk to one of our friendly salespeople. We'll help you find a vehicle with all the features you want at a price you can afford.